5-Axis Overhead Gantry Profilers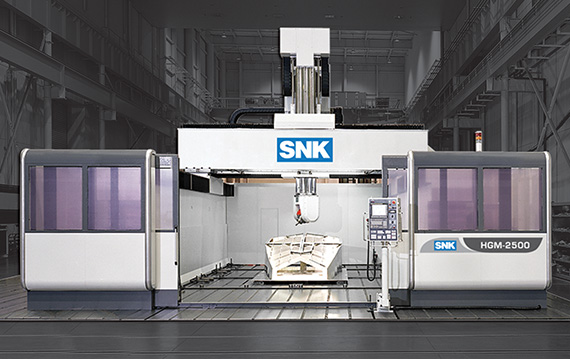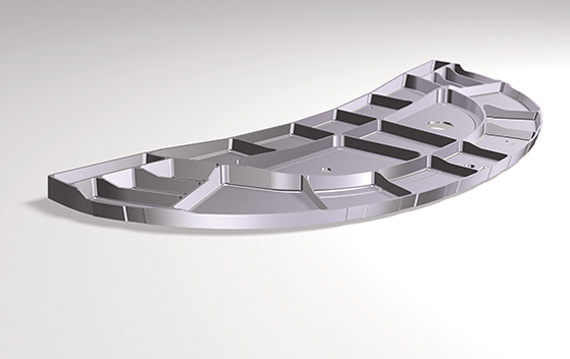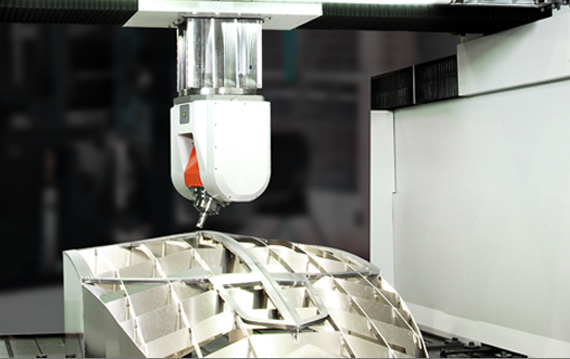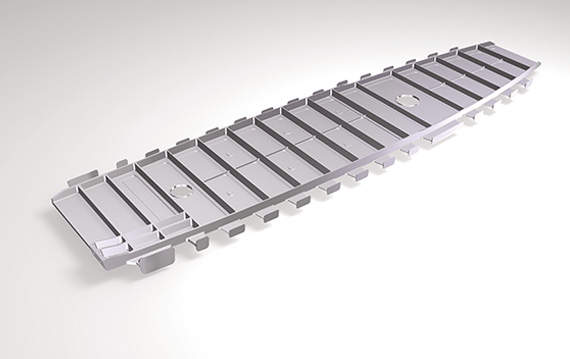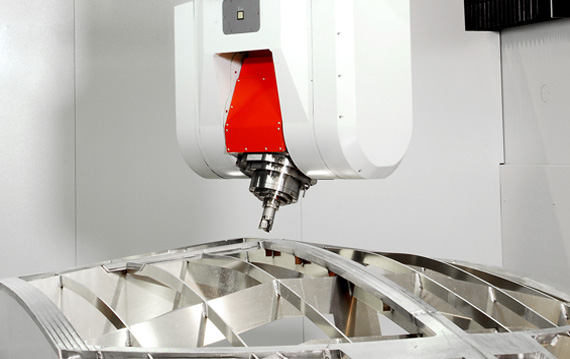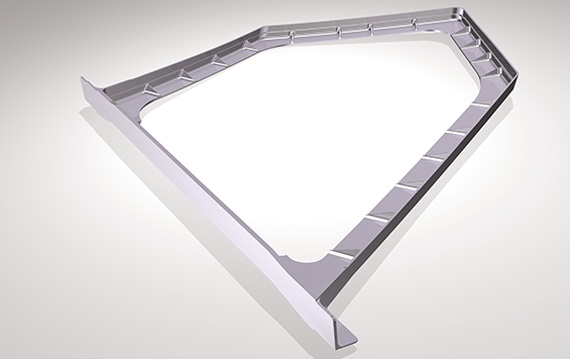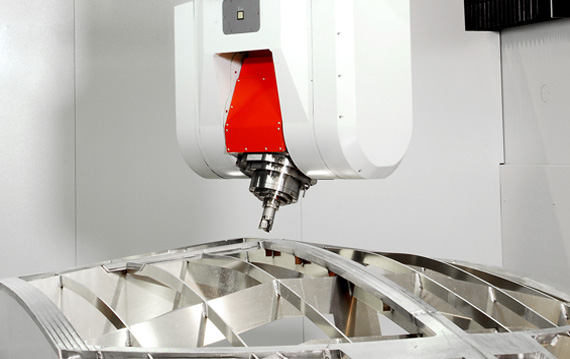 The ideal machine for Aerospace, Transportation, Die/Mold & more
The HGM 5-Axis High Rail Gantry Profiler Series from SNK has been developed specifically to machine large, multi-faceted parts for the aerospace and transportation industries including engine/gear cases as well as bulkhead and landing gear components. The HGM Series is also ideally suited for the semi-finishing of dies and molds.

All models in the HGM Series feature simultaneous 5-Axis contouring combined with high speed, high power (up to 100hp/20,000 rpm) for unmatched stability and accuracy.

The newest model in the line up-the HGM 2500-has a distance between columns of 150 inches yet requires less space than comparable table type machines.
High power, high speed 20,000rpm spindle with simultaneous 5-Axis contouring provides stable, accurate machining of large complex parts.
Extraordinary rapid feedrates of up to 2,400 ipm on the X and Y axes and 7,200 deg/min. on the B and C axes minimize cycle times for optimum throughput.
High rail gantry design features highly rigid bridge-type construction for excellent workpiece maneuverability and superior accuracy.
Other features include FANUC 31i Model B CNC system, ATC tool storage capacity (total 104), chip conveyor and full enclosure with roof.
The HGM 5-Axis High Rail Gantry Profiler Series also includes the larger 3000, 3500 and 4000 models in both single and double spindle configurations.
HGM Series Specifications